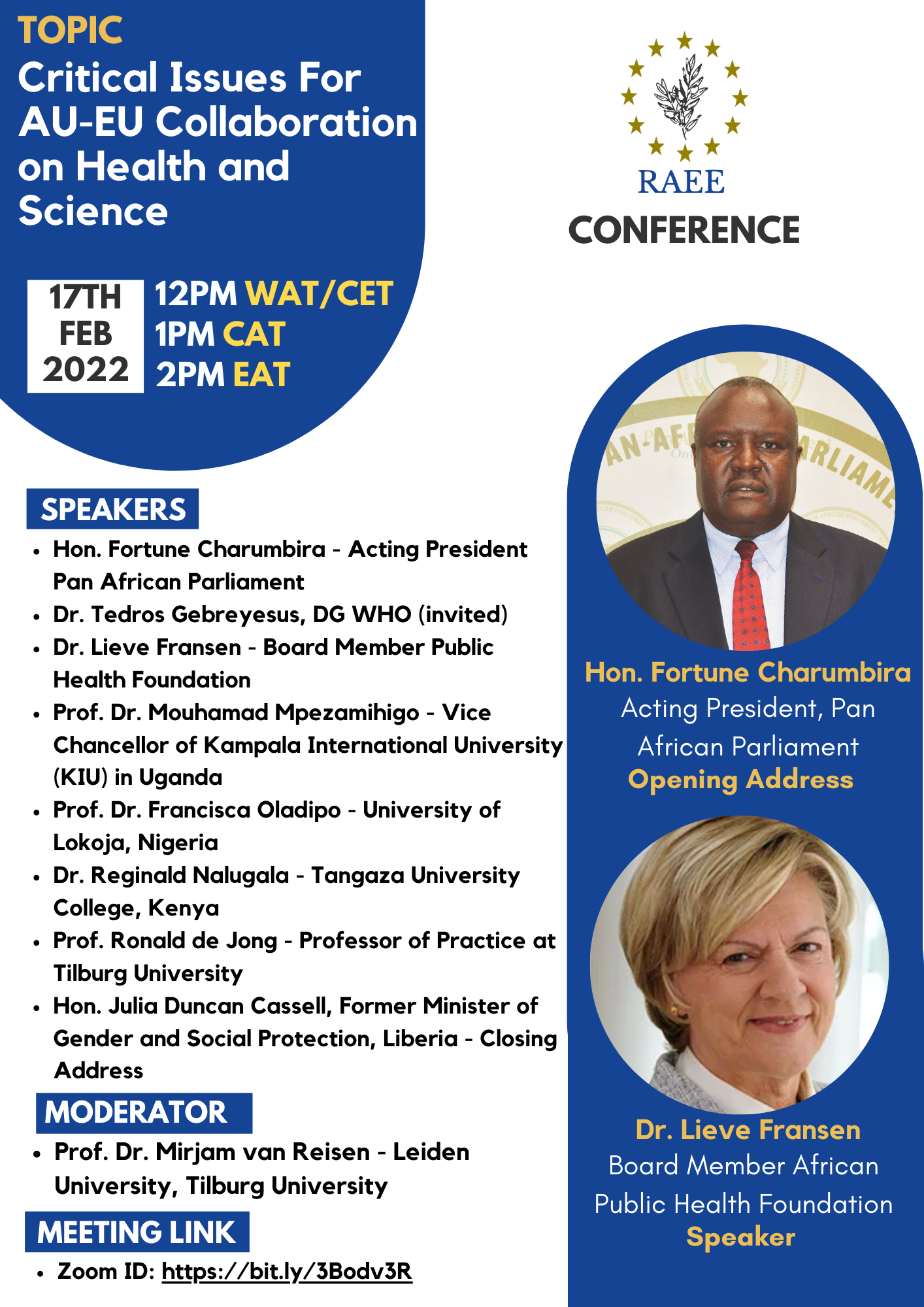 CLICK ON THE TITLE OF THE EVENT TO REGISTER.
In December 2021, researchers, scientists all over the world demanded a global response with regards to the apparent inequality in the global vaccine supply. The rich countries were buying up all the vaccines without regards to the needs of the low-income countries especially in Africa.
In a letter that was sent to Mr. Josep Borrell Fontelles, High Representative of the European Union for Foreign Affairs and Security Policy, Vice President European Commission, and Dr. Tedros Adhanom Ghebreyesus, Director-General of the World Health Organisation (WHO).
The DG, WHO has responded to this global action for solidarity through a letter in January 2022. Fortunately, Research Advisors and Experts Europe (RAEE) wants to take this conversation further through this conference titled, "Critical Issues for AU-EU Collaboration on Health and Science."
Date: Thursday, February 17th 2022
Time: 12pm (WAT/CET), 1pm (CAT), 2pm (EAT)
Location: Brussels/Online (Zoom Meeting)